"Jam Jar Labels"
For "Toast & Jam" #ST-2027 pattern


For printable labels onto June Tailor prepared fabric sheets,

or traceable for embroidery.


We included more than just "Jam" labels, like Jelly Beans, Candy Corn, Peppermint Twists, Etc.,
for other holidays and gift giving. Make jars in your favorite style or content, even Fireflies!
Click on the link below, then print desired pages and follow Jam Jar Label Instructions
on Page #1 of the pattern.
https://media.rainpos.com/4104/2027_jam_jar_label_labels.pdf




Princess Lay-A #ST-1901 - Visual Aids for Instruction #5 THE STACK and trimming Insul-Bright Out Of Beak Area.




Santa's Hat #ST-1826 - Visual Aids for making Chenille



Visual Aid For Making Chenille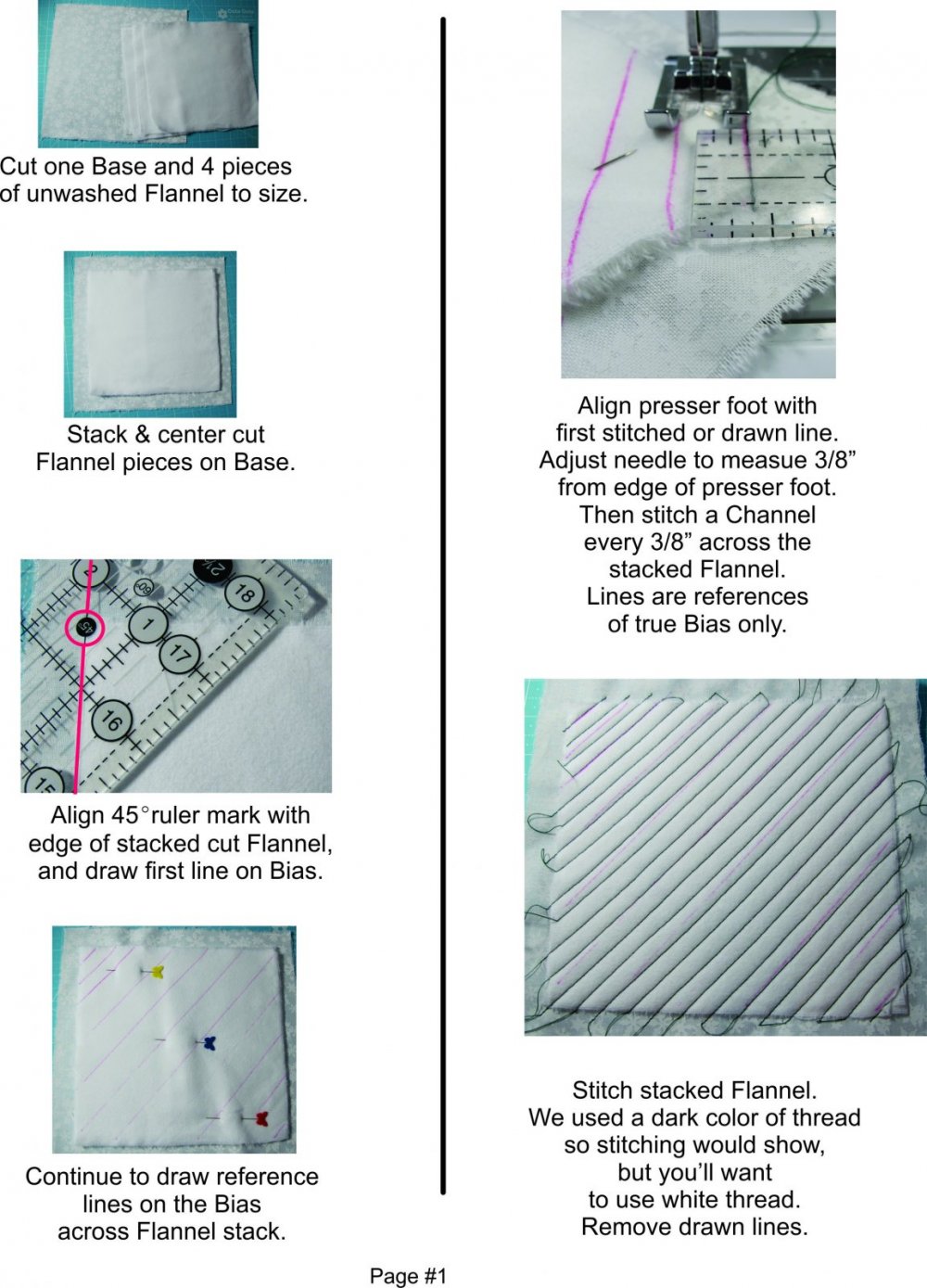 A "How-To Visual" For "Feed Happy Hippo" #ST-1812


Sew Mod put together a
"Hot Who" Pot Holder Tutorial
Enjoy!
https://sewmod.wordpress.com/2014/05/21/hot-who-owl-hot-pads-tutorial/






Knitter Uncurl Labels
Click on this link for PDF file for the Label Art, follow instructions provided in the pattern for use.





Easter Egg Hunt Bias Binding Instructions
Click on this link Easter Egg Hunt for a printable PDF instruction sheet for binding your place mats!
Enjoy!




Susie C Shore Instructions to make Smooth Curved Openings
"HOW TO MAKE SMOOTH CURVED OPENINGS"
Several people have asked us at Susie C Shore Designs if there a better way to make "Smooth Curved" openings, outside of using a lot of stream blasting? Well, there is! I learned a trick from a lady in my neighborhood when I was learning to sew zippers in (a very long time ago) that eliminates a lot of measuring and pinning, and applied the method to making smooth curved openings.
Stitch to where you want to leave an opening (or as noted on the pattern) and lock the stitch. Then change stitch length to basting stitch length, stitch to the end of the opening, lock stitch, and change stitch length back to normal. Finish stitching around the project. Here's the trick - iron the seam allowance (in the basted area) open, then remove basting stitches. You should see a nice line of holes which will be your reference marks to maintain the smooth line when the item is turned right side out. Cut away any batting (batting only) even with the line of stitch holes. Turn item right side out; the opening seam allowance should be inside. If not, you may still need to press a little along the stitch holes, and the curved opening edges should be nice and smooth. Stitch opening closed.
However, if you're lazy like me, try the "Fabric Bandage" below. I first introduced the concept of a "Fabric Bandage" in my book "Christmas Ornaments In A Hurry", published in 1994 by American School Of Needlework and written by me (Suzanne Tigue Shore, aka Susie C Shore).
Susie C Shore Instructions to make Fabric Bandages
"FABRIC BANDAGES"
It's hard to get a smooth line on the openings, so I don't often leave openings for turning. Instead, I cut a slit on the back of a project, through the back layer only, just big enough for turning. Then I make a "Fabric Bandage." Cutting scraps of both the base fabric and paper-backed fusible adhesive about ½" wide by the length of the slit, fuse them together Following Manufacturers Instructions, and trim round the ends (to look like a real bandage). Then remove the paper-backing, position the Fabric Bandage over the slit and fuse in place, FMI. You will need to decide the location where a slit would work best or at all - but if you're a little lazy like me, you'll love "Fabric Bandages"!



"BAR TACKING"
Bar-Tack: A group of closely-sewn, back-and-forth stitches using a wide zig-zag
stitch/satin stitch (4.5 width x .0 length).